More than 500 people work in the Organization of which 60 are constantly engaged in the support of development programs for workshops, and ensuring the necessary technical support.
Innovation and dynamism have enabled us to achieve market leadership through the development projects for distribution, e- commerce systems development, and integration of software dedicated to workshops to meet any market need.
Groupauto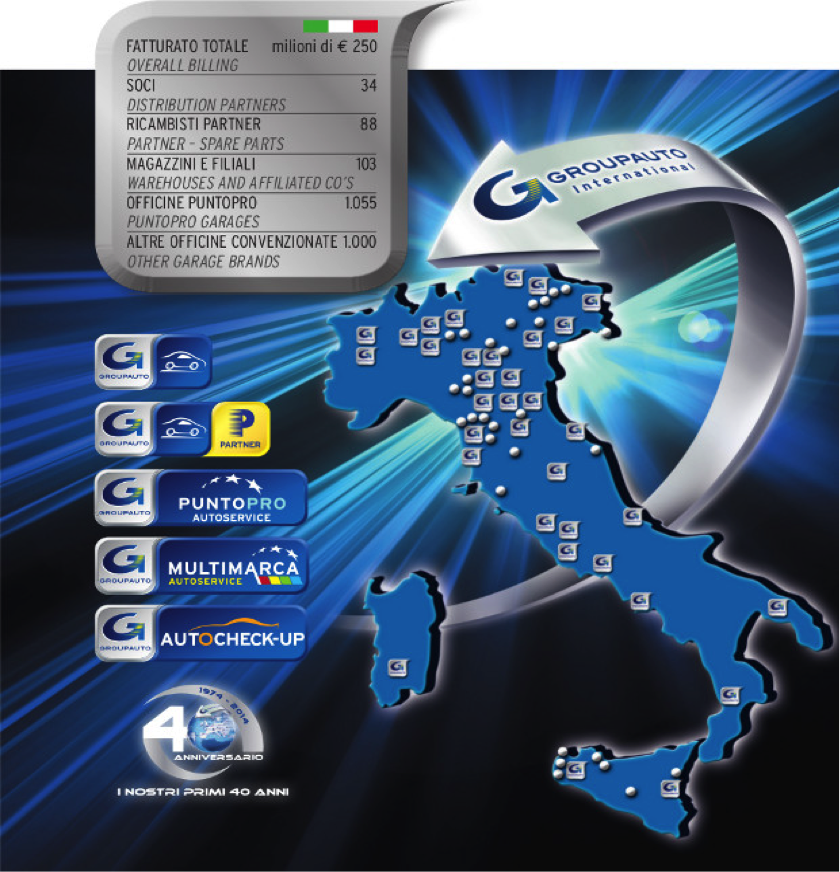 Our strong points
Distribution
Our strategy involves all the actor of the market: Dealers and Workshops of any sizes.
Region presence
A widespread presence throughout the Italian territory.
Cooperation
strategic and commercial agreements with leading equipment manufacturers of original equipment or aftermarket equipment.
Gamma prodotti
Ampia gamma di prodotti/ricambi di qualità e servizio consegna tempestivo plurigiornaliero.
Ad-hoc partnership programs
Partnership program tailored for local dealers, to fully enter into the distribution strategy of spare parts and services for workshops.
Trade arrangements
Agreements with service partners to provide organization tools for optimization of management and business development.
Network
Three Networks with specific and innovative programs, charged of contents useful for all type of  partner.
Networks and programs for workshops